• Yoga Practice • Yoga For Health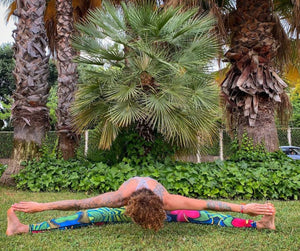 Yoga gives us many benefits, but knowing where to start is difficult. Different yoga practices have different goals. Some may have multiple benefits in one asana. Because it can be considered a form of functional medicine, you may feel emotionally and physically better when practicing yoga.  With the focus towards targeting the entire body, it can help treat many chronic conditions. This is why yoga can be a perfect solution for these kinds of conditions. Here are the best poses to get started with.  Downward Facing Dog - Adho Mukha Svanasana Of course, we have to start with a classic...
---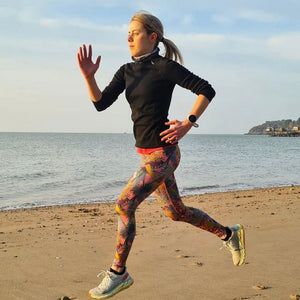 So, by now we know that you love yoga as much as we do but we also know that your fitness needs are ever-changing and evolving and your active regimen is forever shape-shifting to meet the needs of your current lifestyle. Today we want to talk about cross-training and how yoga can complement other styles of fitness from strength training to marathon training. Let's dive in!   Yoga Plus Strength Training   Of course, yoga offers a number of physical and mental health benefits as a stand alone exercise but are there any benefits of practicing yoga alongside a strength...
---
We asked award winning personal trainer Kate Burrows, founder of KB Personal Training - Female Personal Trainers in London her thoughts on strength training to compliment your yoga practice.  Read on to hear what she said. What are the benefits of strength training alongside your yoga practice? It will help you achieve the more challenging poses You will build more muscle and burn more fat The combination of yoga and strength training will help you see more definition You will improve your balance Stronger muscles help stabilise your joints, helping to prevent injury Boosted speed and power Increased strength will help you find...
---
• Yoga Practice • Yoga For Health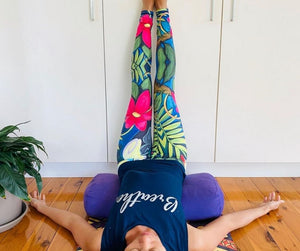 Self love is something we could all use a little more of, so if you are searching for ways to be kinder to yourself this year, we've got some superb yoga poses to help you make self love a priority. So, how exactly do you prioritise self love? Carve out time in your busy schedule just for you! With Valentine's Day just around the corner, there is no better time to flood your yoga sessions with self love, gratitude and compassion.   The Ultimate Self-Love Yoga Sequence Before you begin, add a few little luxuries to your yoga practice. Infuse...
---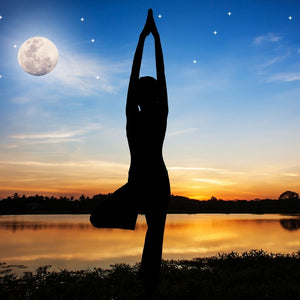 As you probably know, the moon and its cycles influence our mind and body, from the mood we are in to our quality of sleep, but did you know it can also impact your yoga practise? Here is our guide to harnessing the energy of the moon, syncing your practise with this inspiring lunar cycle and using the power of the full moon to your advantage. Let's get 2022 off to a positive start!   Should I Practise Yoga During a Full Moon?   A full moon is one of the most exciting lunar cycles because it represents a boost...