• Yoga Practice • Yoga Fun • Yoga Trends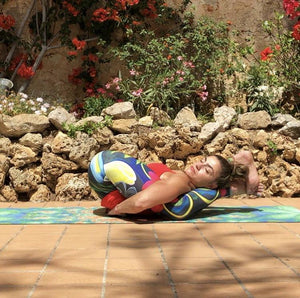 January is here and with it comes a whole host of fitness challenges. Whether you've signed up for Yoganuary (practicing yoga every day of the month) or you have written down some personal fitness goals that are unique to you, we thought it would be fun to explore some of the more challenging poses yoga offers. Here are the four most complex yoga poses to try and master in 2021 with the help of a professional trainer. Can you check any off the list?    The Plow This is a deceiving pose as it looks easy to achieve but in...
---
• Eco-friendly • Yoga Fun • Yoga Wear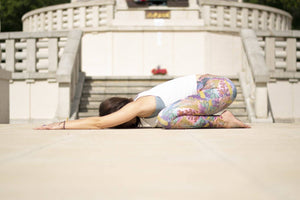 Are you looking to invest in a new pair of yoga leggings? We're here to give you our expert tips on choosing the most perfect pair. Aesthetics When it comes to finding yoga pants that you can't wait to wear, looks matter. The good news is, there is a pair to suit every personality and pursuit. From bright prints to block colours and classic hues, you can find yoga pants to complement your current yoga wear collection. If you want a pair that boasts versatility and style, opt for classic black that will slot into your workout wardrobe effortlessly, but...
---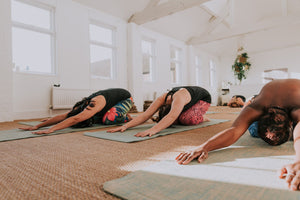 The Ultimate Get Up and Go Morning Yoga Playlist We all know that the way you start your morning can set the tone of your entire day, so make sure you get your day off to the best possible start with a sunrise yoga session. Enjoy a yoga class bursting with poses designed to energise and blast out your go-to get up and go playlist. Don't have one? Here are eight essential songs to clear away the cobwebs because we can all do with a little get up and go right now! Africa by Cirque Du Soleil (Cottonbelly Remix) When...
---
• Yoga Practice • Yoga For Health • Yoga Fun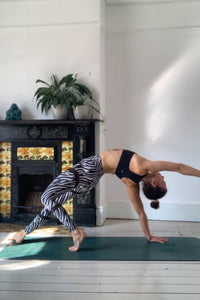 How to Improve Your Balance with Yoga   Yoga comes with a plethora of benefits from increasing your flexibility to boosting your mood, but did you know it can also help you to improve your balance? If you want to tap into this benefit, this post will give you the low down on the balance challenging poses to try!   Why is Good Balance Important?   Good balance comes with a ton of advantages, not just in your yoga practise but in your day-to-day life too. Boosting your balancing skills will not only give you added stability but also strengthen...
---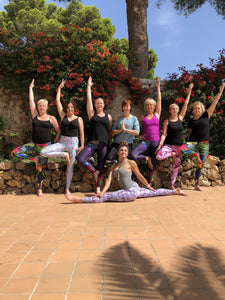 If you've just discovered the benefits of yoga or you've been practicing it for quite some time, you may wish to connect with other yoga lovers who share your passion. Everyone's yoga journey is unique from how and where you to choose to practice to your own motivation and progress and often it can be a solitary experience. So, where should you begin when it comes to finding your tribe? Here are our top tips on finding your yoga community.    Find a Local Yoga Class   One of the simplest ways to identify your yoga community is to find...