• Mindfulness • Yoga For Health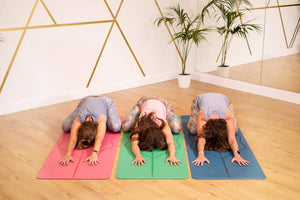 Yoga is something many people have dabbled with at least once or twice in their lifetime. It addresses our overall well-being from a physical and mental state bringing a holistic approach to health. It doesn't matter what your age is or your athleticism level. Everyone can do it!  Naturally, knowing where to begin when embarking on something new can be difficult. There are so many types of yoga out there as well as how you take the class. In-person and online classes are available. Paid-for and free classes are also a choice. This guide can start you off in the...
---
• Yoga Practice • Yoga For Health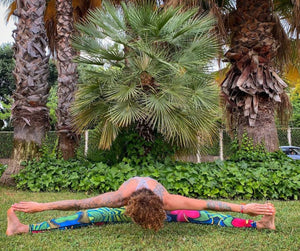 Yoga gives us many benefits, but knowing where to start is difficult. Different yoga practices have different goals. Some may have multiple benefits in one asana. Because it can be considered a form of functional medicine, you may feel emotionally and physically better when practicing yoga.  With the focus towards targeting the entire body, it can help treat many chronic conditions. This is why yoga can be a perfect solution for these kinds of conditions. Here are the best poses to get started with.  Downward Facing Dog - Adho Mukha Svanasana Of course, we have to start with a classic...
---
• Yoga Practice • Yoga For Health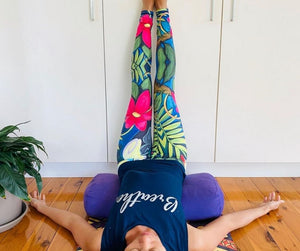 Self love is something we could all use a little more of, so if you are searching for ways to be kinder to yourself this year, we've got some superb yoga poses to help you make self love a priority. So, how exactly do you prioritise self love? Carve out time in your busy schedule just for you! With Valentine's Day just around the corner, there is no better time to flood your yoga sessions with self love, gratitude and compassion.   The Ultimate Self-Love Yoga Sequence Before you begin, add a few little luxuries to your yoga practice. Infuse...
---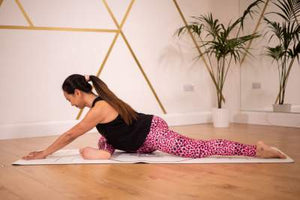 What is Yin Yoga? If you've ever tried to book a yoga class online, you will probably have been gobsmacked by the number of different types of yoga available and found yourself in quite a pickle when choosing the right style for you. In our opinion, practising yoga is like having access to a health and wellbeing toolbox where you can dip in and out taking from it exactly what you need each day. This could be a boost in energy or a dose of relaxation. When choosing from the many types of yoga, you are faced with choices that...
---
• Mindfulness • Yoga For Health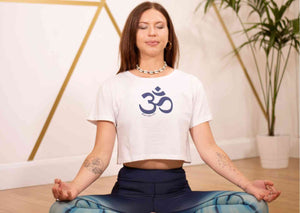 Our body and mind have subtle ways of telling us when we're overworked or nearing burnout or if we simply need a break. For many, that's what yoga is, a break from a hectic work schedule, the endless list of chores on your list or the daily commute. Yoga is your daily change to take time out for you and we promise your body and mind will thank you for it. Here's four not so subtle signs it's time to hit the mat.   You're Stressed Out Stress often occurs when you take on too much, spin too many plates...