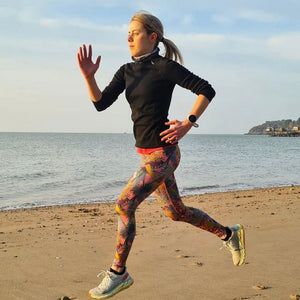 So, by now we know that you love yoga as much as we do but we also know that your fitness needs are ever-changing and evolving and your active regimen is forever shape-shifting to meet the needs of your current lifestyle. Today we want to talk about cross-training and how yoga can complement other styles of fitness from strength training to marathon training. Let's dive in!   Yoga Plus Strength Training   Of course, yoga offers a number of physical and mental health benefits as a stand alone exercise but are there any benefits of practicing yoga alongside a strength...
---
• Eco-friendly • Sustainability • Yoga Trends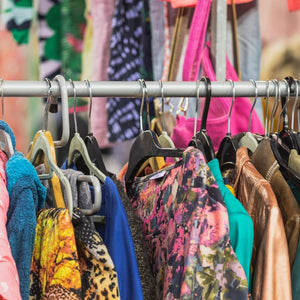 Sustainability has become a buzzword in the clothing industry as the world slowly but surely transitions into a kinder relationship with the earth. That's great news, as what you wear can have a major impact on your emotional wellbeing. With sustainable fashion, you can practice self-care every time you get dressed! There's no denying it. The global fashion industry has long been overdue for a revamp, on its way to contributing 49% of all carbon emissions by 2030. The environmental impact of fast fashion is devastating on the planet, as well as cruel and exploitative towards the millions of underpaid...
---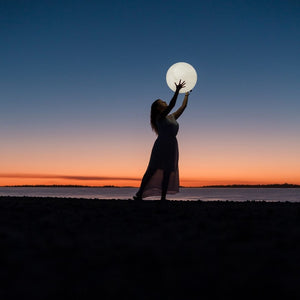 Spring is approaching fast and with a new season comes a sprinkling of new and exciting wellness trends. If like us, you are striving to prioritise health and wellbeing this year, we have a bunch of new wellness trends to try to get you one step closer to your best self. So what exactly does the world of wellness have in store for us this season?   A Focus on Fitness Tech   While you don't need any tech to enjoy yoga, there are some new and exciting pieces of home apparatus that can enhance your experience. The home fitness...
---
We asked award winning personal trainer Kate Burrows, founder of KB Personal Training - Female Personal Trainers in London her thoughts on strength training to compliment your yoga practice.  Read on to hear what she said. What are the benefits of strength training alongside your yoga practice? It will help you achieve the more challenging poses You will build more muscle and burn more fat The combination of yoga and strength training will help you see more definition You will improve your balance Stronger muscles help stabilise your joints, helping to prevent injury Boosted speed and power Increased strength will help you find...
---
• Yoga Practice • Yoga For Health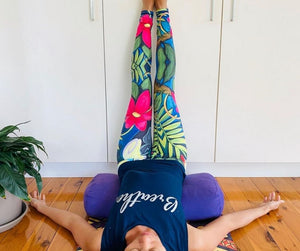 Self love is something we could all use a little more of, so if you are searching for ways to be kinder to yourself this year, we've got some superb yoga poses to help you make self love a priority. So, how exactly do you prioritise self love? Carve out time in your busy schedule just for you! With Valentine's Day just around the corner, there is no better time to flood your yoga sessions with self love, gratitude and compassion.   The Ultimate Self-Love Yoga Sequence Before you begin, add a few little luxuries to your yoga practice. Infuse...